Visual Sur Óptica Universitaria

Audiology and Optical Center
Avda Reina Mercedes 15, 41012 - Sevilla (Sevilla)
Telephone: 954 61 54 00
Email: universitaria@visualoptica.es
Schedule:
Monday to Friday from 9:30 to 20:30
Saturday 10:00 to 13:30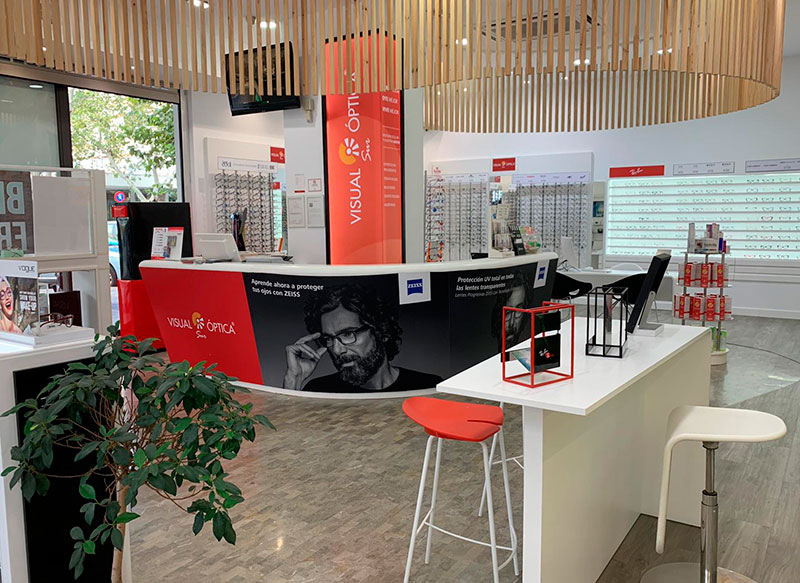 Enter the world VISUAL SUR ÓPTICA
VISUAL SUR ÓPTICA ZONA UNIVERSIDAD SEVILLA In the best service we care eyecare. We are leaders in Seville and Andalusia reference optic products and high-end art, exclusive sports glasses in both sun and graduated, and high-tech lenses, both progressive and single vision.

We have the best professionals, the best technical means (computerized surveyor for the study of the corneal surface, curly compute digital tonometer for IOP control optics and computer-art digital autorefraction which ensures a correct and accurate eye correction) and the best products, services and guarantees.

We are leaders in Seville and Andalusia in the field of sport optics, distribute exclusively Adidas sports eyewear eyewear with its exclusive special lenses for each activity and sport that will get to increase the contrast of the green when you play golf, increase your peripheral vision when runnig practices, to avoid glare on biking and water sports with polarized lenses and protect you when you practice extreme sports with his lens space or increase your vision in fog or blizzard conditions with iluminaitor.

We specialize in Oakley sun glasses, graduate your original lens Oakleys Oakley manufacturing, we are experts in the Eye of Oakley True Digital, the new digital lens individualized graduate of Oakley, which optimizes your vision and increase your visual fields in both monofocal as progressive, we have extensive experience in addition to customizing your Oakleys, customize your sunglasses to your own design.

We are in continuous training and development, allowing us to bring you the latest developments within the field of digital progress optimized master Imax Rodenstock Prats, Varilux Essilor Phisio f 360, or go for the Claret Zeiss GT2 3D.
In the field of single vision lens can offer the new Neo SD, monofocal lens of the future, taking into account the dip angle pantoscopic, facial, boxing up and graduation of each patient, achieved by a cut-to-end digital on the inner surface an overview with a greater field of vision, visual sharpness and clarity, increasing the contrast for a better perception of the images with greater comfort without the appearance of visual fatigue.

We can also advise on the latest art anti-reflective treatment, which treatments through ionic and plasma technology in high vacuum conditions get multiply the benefits of conventional anti-reflective treatment-resistant lenses getting scratched, more transparent and clean of debris that spread on the lens.

In our view will find a wide range of quality product and design: prescription glasses and sunglasses, distribute, Ray Ban, Dior, D & G, Persol, Versace, Carrera, Polo Ralph Lauren, Titanflex, Armani, Silhouette, Vogue, Killer Loop, Oakley , Arnette, Adidas, Oxydo, Antonio Miró, Click, Falco, MSF, and all types of contact lenses, fluids and accessories, headphones, etc. And always at the best prices exclusively for you with many advantages

Our obsession: taking care of your eyes. And since no two looks the same, we have created services tailored to each person to ensure your satisfaction and meet their needs, visual. That's why we specialize in therapeutic filters DAME care, glaucoma, optic nerve atrophy, retinitis pigmentosa, and diabetic retinitis.

Enter the world of VISUAL SUR ÓPTICA ZONA UNIVERSIDAD SEVILLA , you can only do so attend as the number one optical services. For us, satisfaction and care of our customers is our primary goal.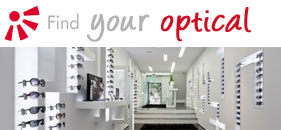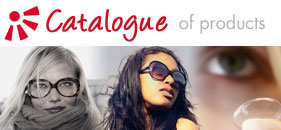 Copyright 2019 © Visual Sur Óptica. All right reserved